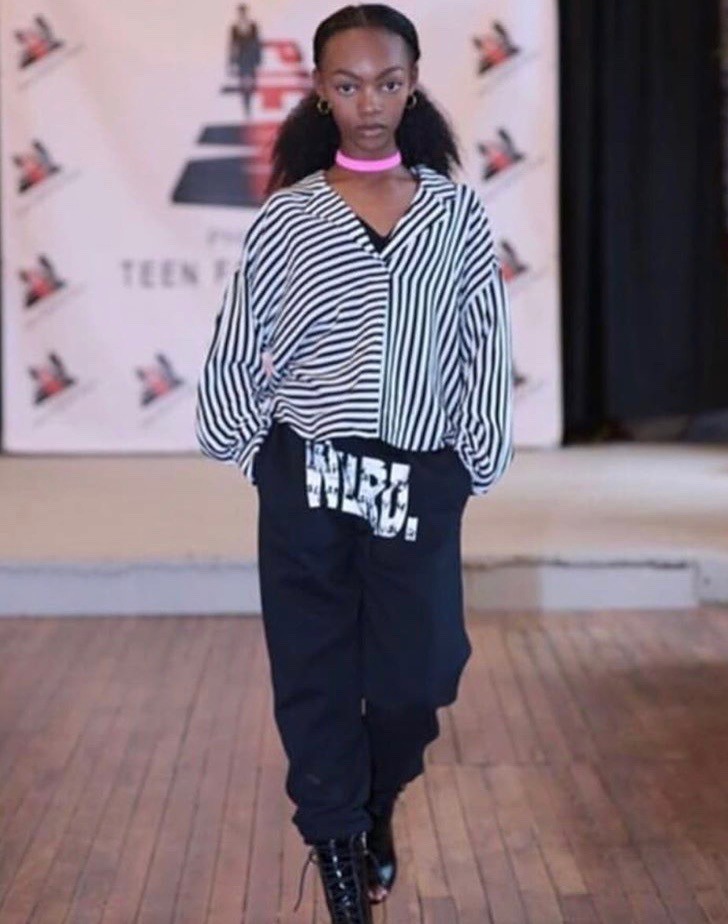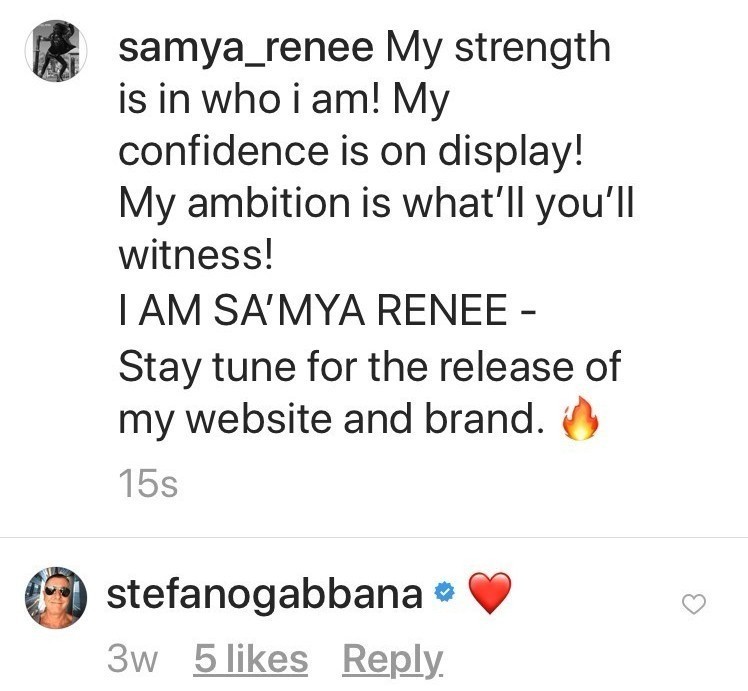 ANTI-BULLYING CAMPAIGN

FOR
DOLCE & GABBANA



Welcome to the website of Sa'mya R. Merkison also known as Sa'mya Renee!
Sa'mya Renee is a 14-year-old model and native from Jacksonville, FL who moved to Tampa, FL in 2013. She has been in the modeling industry since she was 3 years old and has appeared on runways, magazines,
news interviews, even landing a semi-main role for a stage play!
She has worked on major projects such as new hit TV series David Makes Man Produced by Oprah, Michael B. Jordan and Tyrell McCraney (Oscar winner of Moonlight) airing on August 14th on the OWN Network.
Sa'mya Renee is also a high honor roll student (receiving her first college scholarship before entering 9th grade), entrepreneur, dancer, flag football champion, innovator, mentor to her peers, brand ambassador, an active participant in her community, as well as an advocate for Bullying.

"Sa'mya is a young professional model who has very iconic traits that separate her from other models her age. From her level of professionalism to her natural modeling abilities are a sight to behold

Although I have worked with many young models in the same age group as Sa'mya I must say, not all of them embody such positive leadership that is articulated through this future icon's persona!
During our 2019 New York Fashion Week Production she gracefully fitted clothing that not many models would have made look so fabulous. She wears her clothing well and has a runway walk that screams, I AM HERE! You can not help but stare at her beautiful brown eyes that are perfectly attached to her beautiful body form. She is tall, beautiful, and glows with her radiant brown skin.
Sa'mya is an inspiration to many as she knows what she wants in life and diligently pursues her dreams with fire and lots of passion. This sweet teen is one of reminds me of what true ambitions looks like!"
-Eunika Simmons (CEO of Young God's Clothing NY)

"Samya, where do I start it amazed me the first time I saw here rip the runway! I truly believe she is very gifted dedicated to being the best."
-Lewis Mckennon | Personal Trainer and owner of (GMT) Get Muscle Today- tomorrow not promised
"Samya is a natural-born model. At such a young age she shows exceptional character, confidence, and so much positive energy every time she steps foot on the runway. I'm looking forward to seeing her flourish even more as her modeling career takes off."
-Niurka Davis | Marketing Director
"This little girl has just what it takes to be on top! Keep an eye on this one she's truly gifted."
-Tom Oshay | Fashion Designer